If you are receiving any errors in your Android app relating to your internet or network connection, update to the most recent version to resolve the issue.
To see if your app needs this update, follow the steps below.
From your Android device,
click on this link
or in the Play Store app, search for
"Webroot"
and view the Mobile Security app.
If you see a button that says
Open
, then you have the newest version and there's nothing you need to do.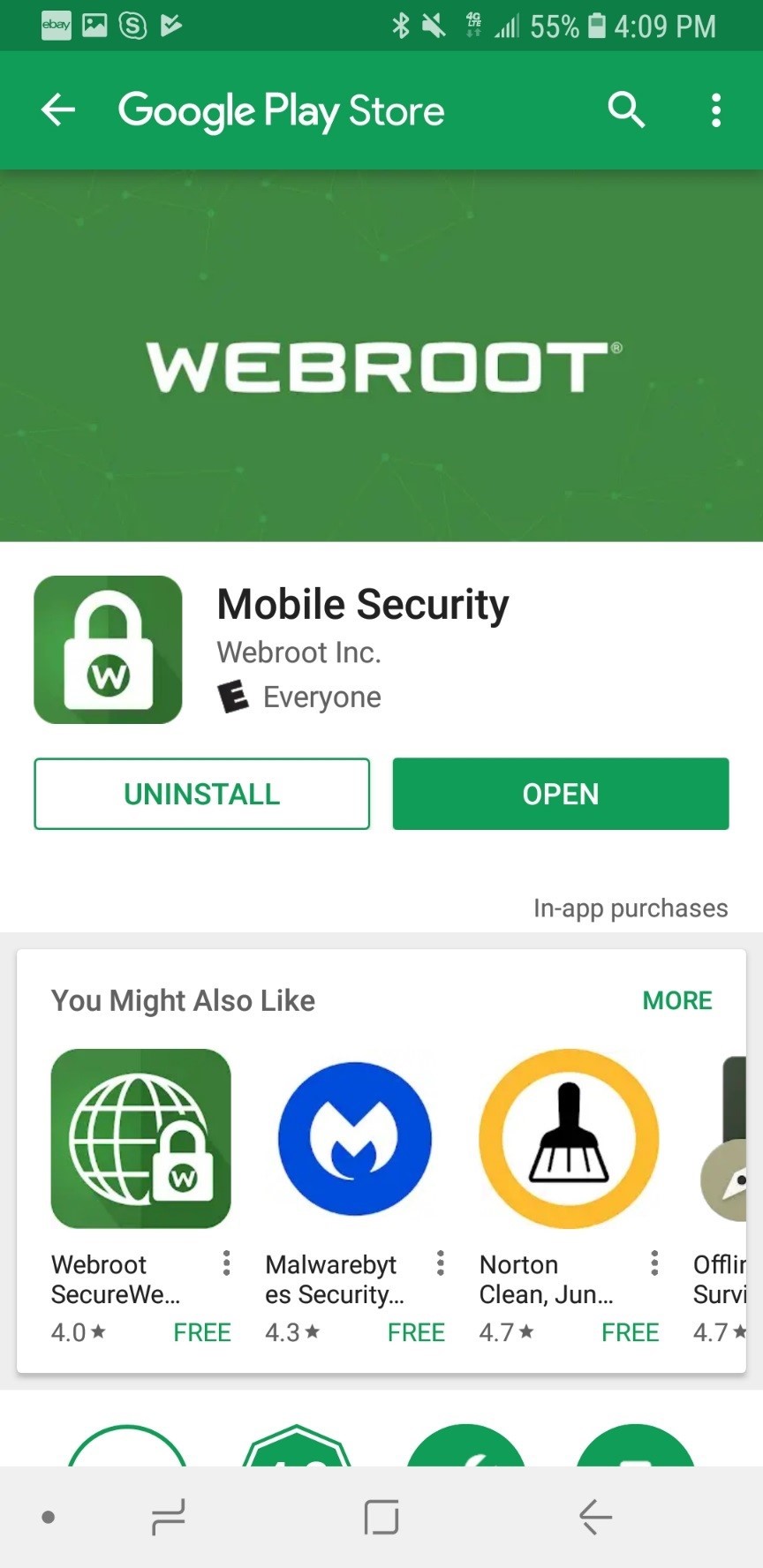 If you see a button that says
Update
, then you are not on the latest version and you should update. Do this by tapping the
Update
button.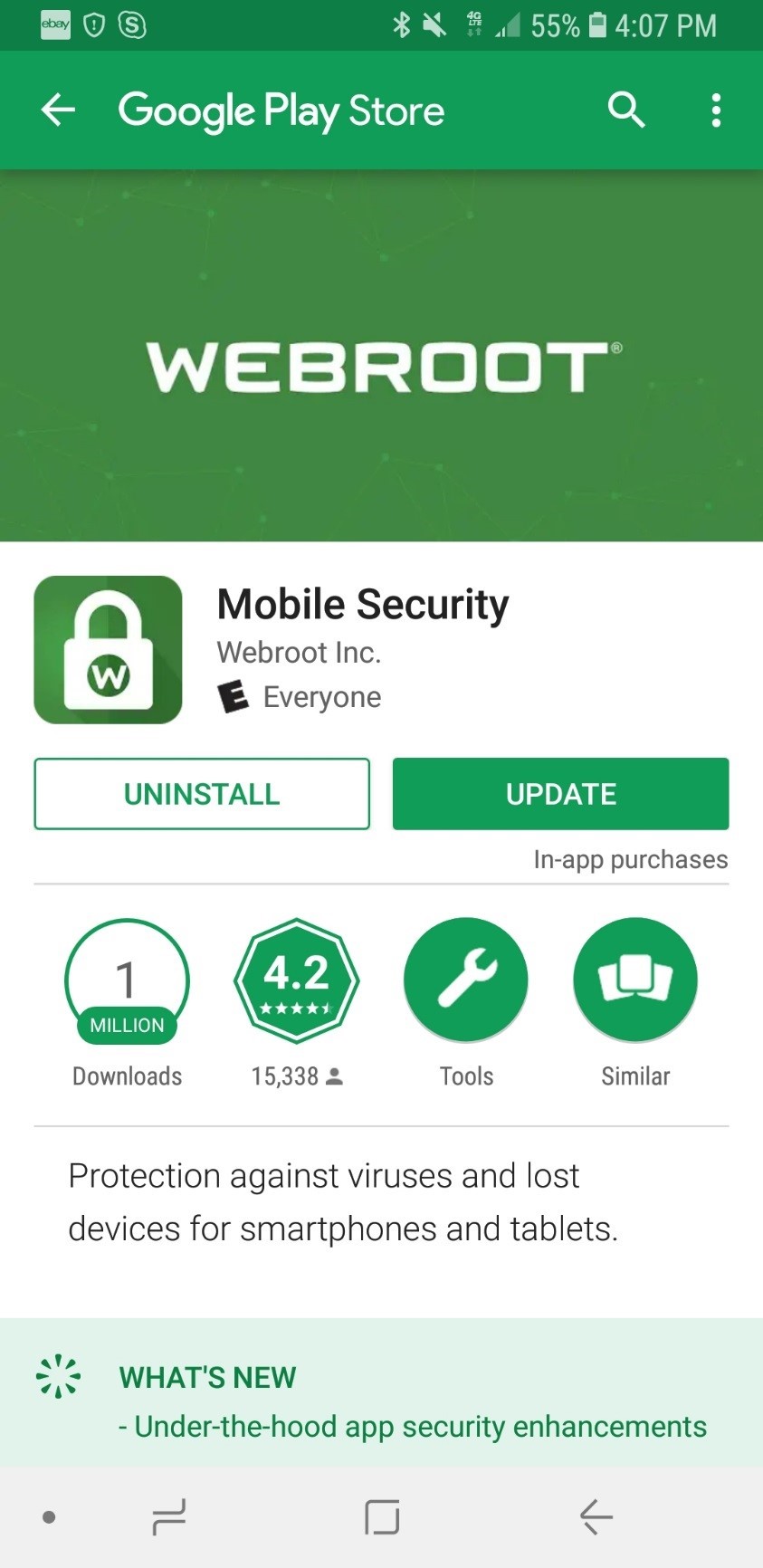 We recommend always staying up to date on the latest security enhancements by setting the Mobile Security app to automatically update whenever a new version is available.
Click here
for instructions on how to automatically update apps.