Full disk access and enabling the extension is required for Webroot SecureAnywhere to properly function on macOS Mojave and Catalina.
Click Open System Preferences. The System Preferences window will open.
​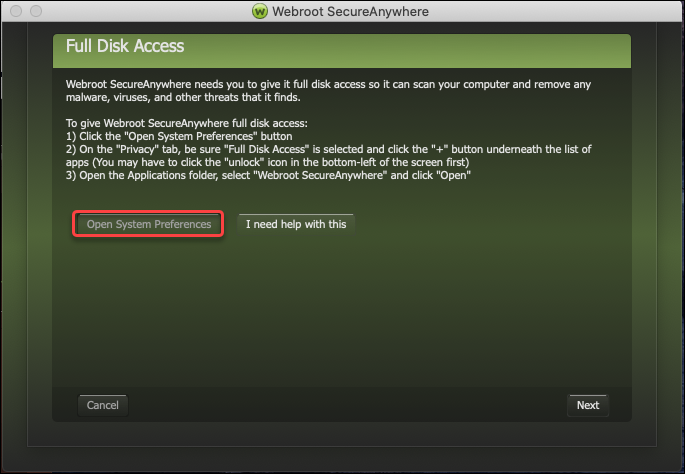 Under Security and Privacy, click Privacy.
​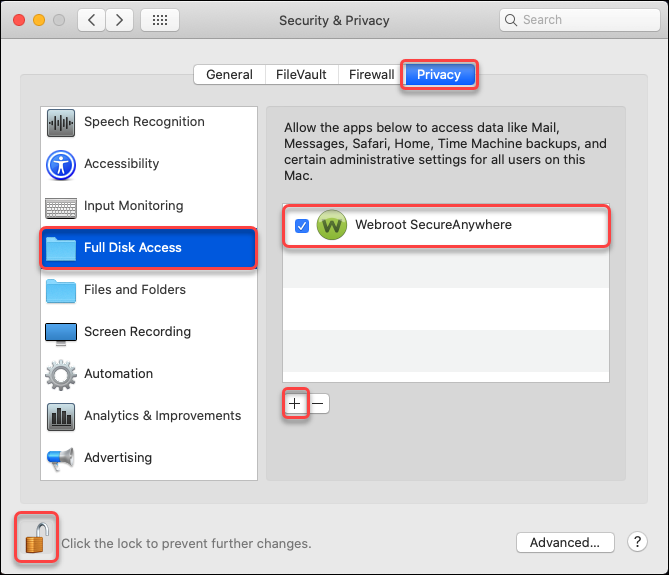 In the apps list on the left, select Full Disk Access.
If the padlock icon is locked, click it. Enter your Macintosh User Name and Password, then click Unlock.
​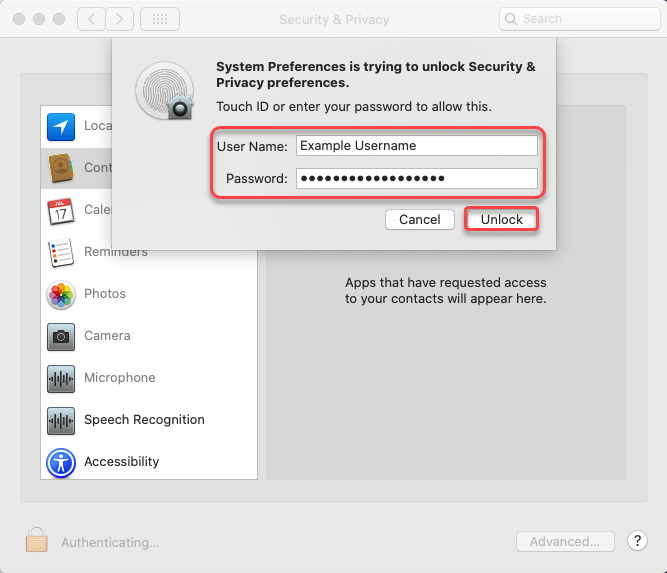 To the right of the apps list, click the "+" button. A new window will appear.
Click Applications.
​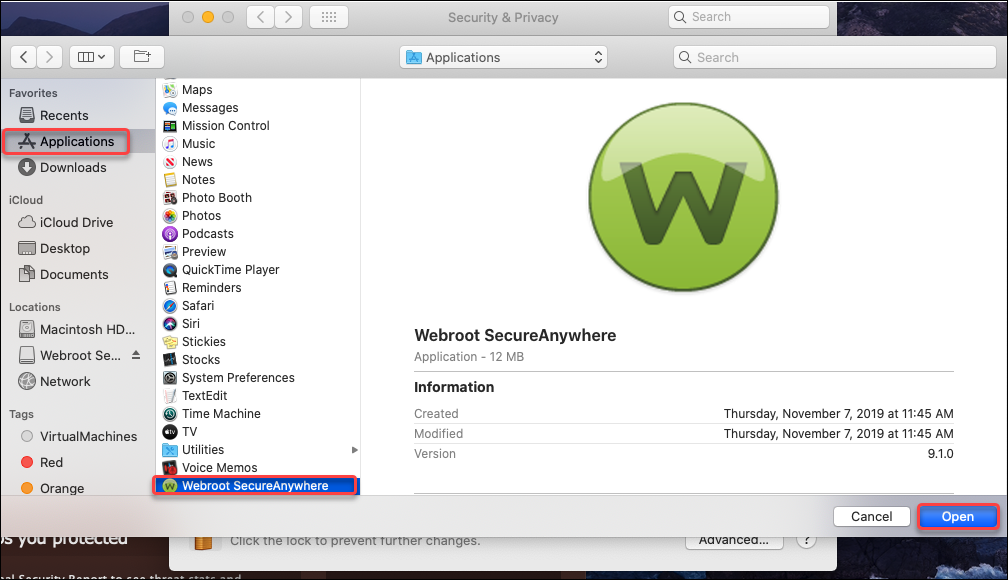 Select Webroot SecureAnywhere and click Open.
Select the checkbox next to Webroot SecureAnywhere. A pop-up will appear.
Click Quit Now.
​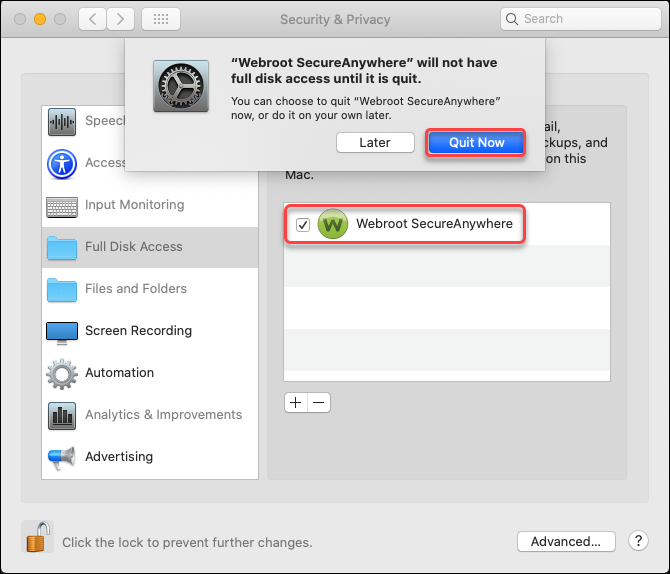 Return to the Webroot SecureAnywhere window, and click Next.
​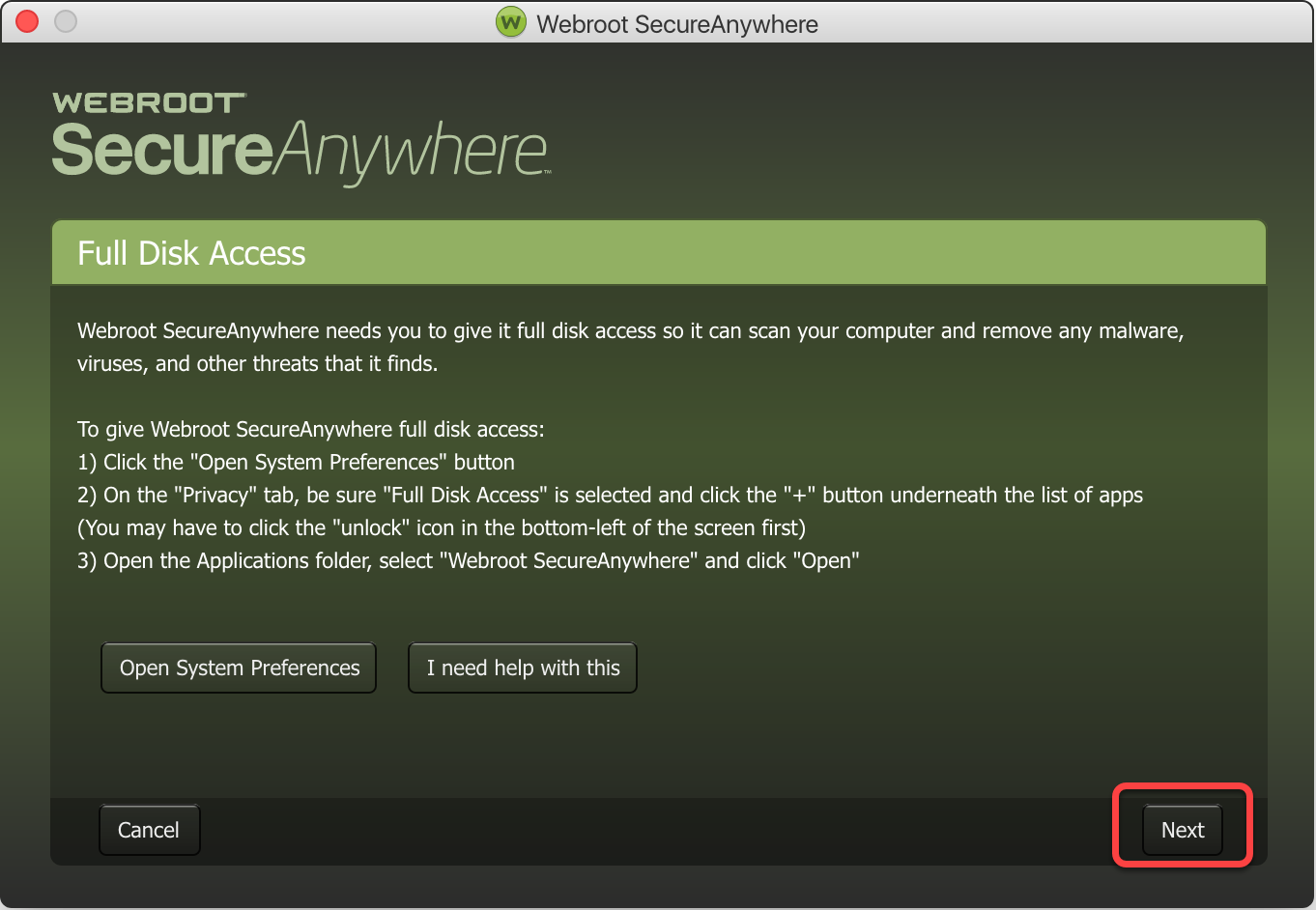 Click Install Extension.
​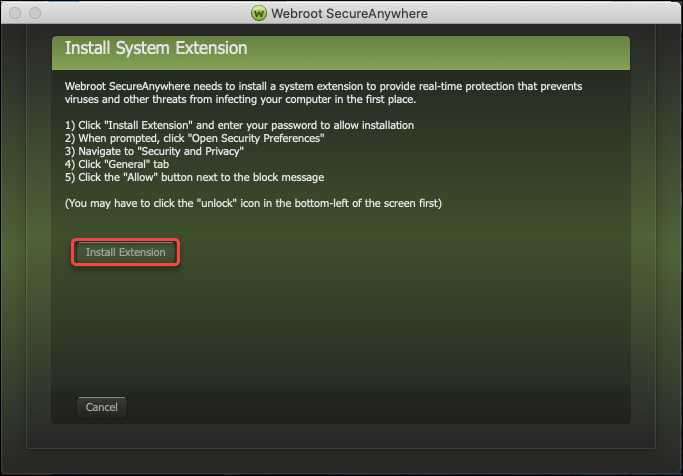 Once the pop-up shows Installation finished, click Finish.