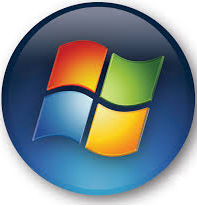 Windows 8 and Windows Surface RT instructions:
As part of your SecureAnywhere Complete edition license, you can download the Backup & Sync app to a Windows 8 or Windows RT tablet.
Important: Before you begin, you must install SecureAnywhere Complete on a computer, configure the Backup and Sync component, and create a Webroot account. For detailed instructions, see the Webroot SecureAnywhere User Guide for PCs, available here.
To download the Backup & Sync app:
From the Windows Start screen, select the Store tile.

From the Store, go to the Productivity category.

Locate the Webroot Backup and Sync app.

Select Install. The app installs in a few moments.

When you see the Backup & Sync tile appear, select the tile to open the app.

At the first screen, enter your Webroot account login credentials and your keycode. The Backup & Sync app will synchronize with your Webroot account in the cloud. The folders will appear as tiles.