Managing Active Connections
To protect your computer from hackers and other threats, the firewall monitors processes that attempt to access the Internet. It also monitors the ports used for communicating with the Internet. Advanced users have control over whether SecureAnywhere will allow or block certain processes and port communications.
To manage active connections:
From the system tray, double-click the

Webroot

icon.

The main interface displays.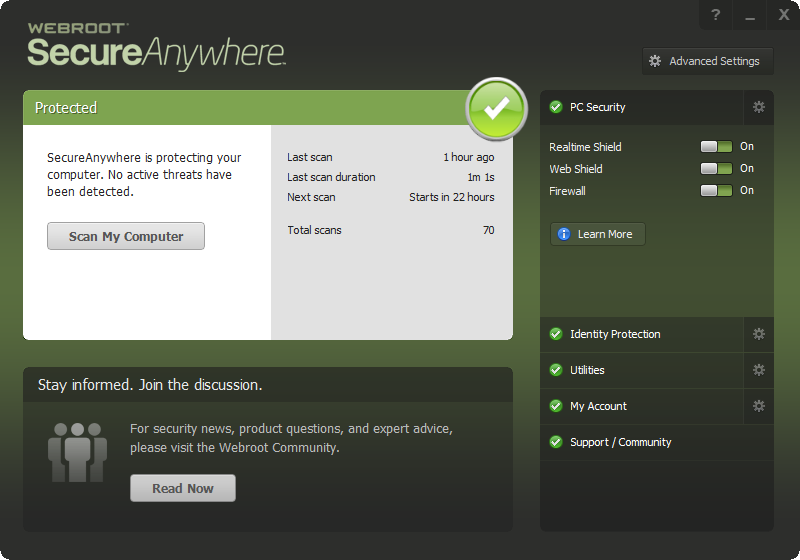 Click the

PC Security

gear icon.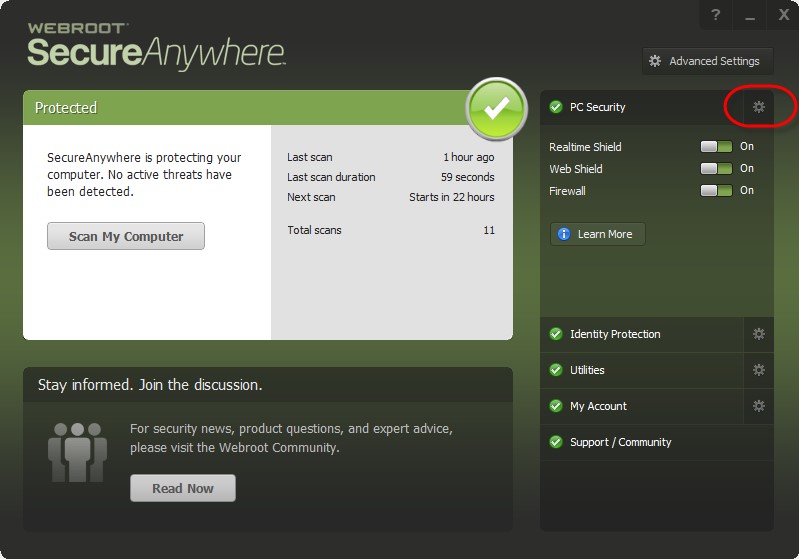 The Scan & Shields panel displays.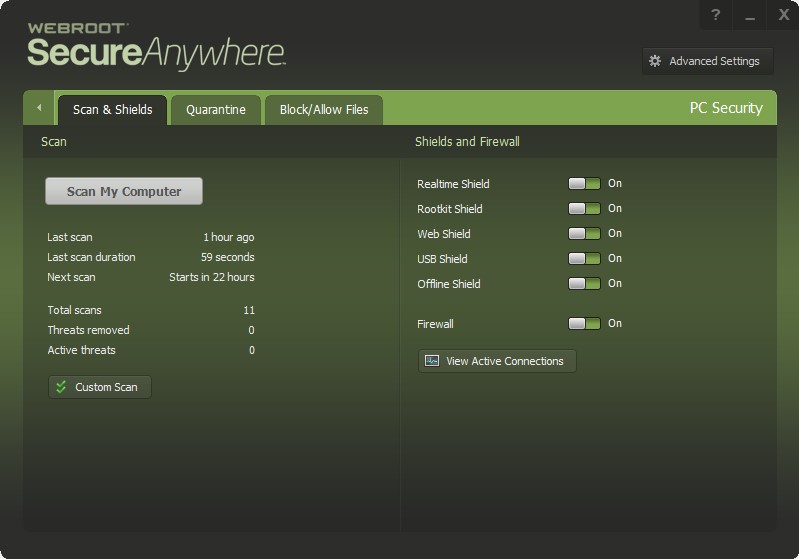 Click the

View Active Connections

button.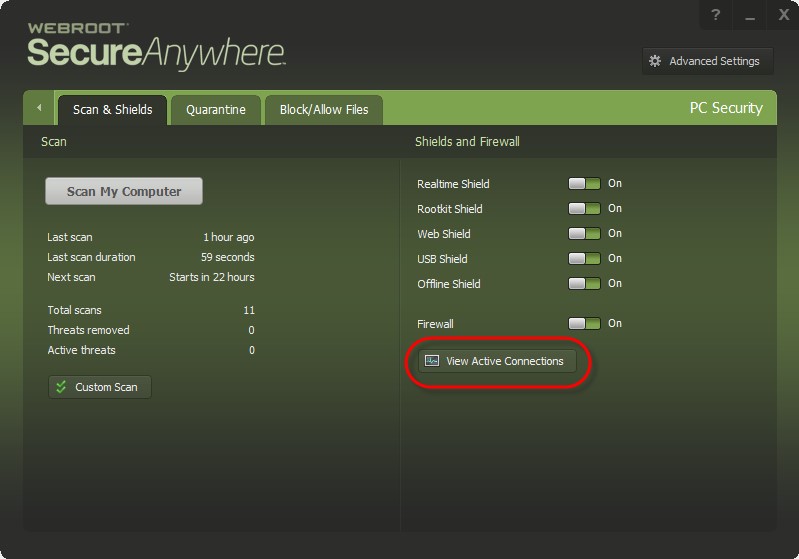 The Active Connections window displays any processes with currently active connections to the Internet and the status of your system ports.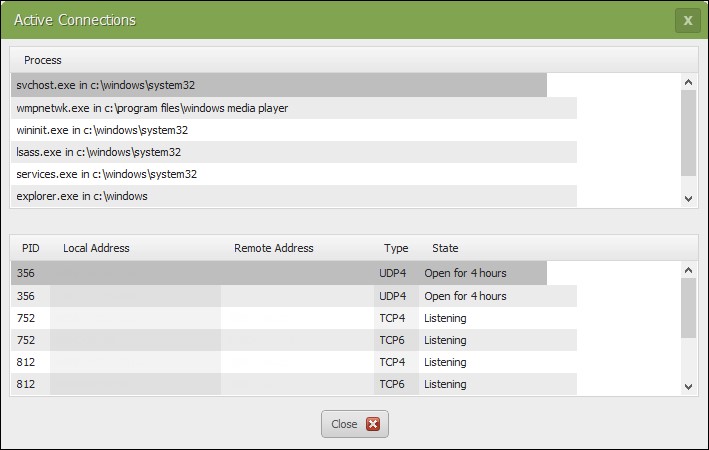 Select a radio button to do any of the following:
To allow or block a process.

To allow or close a port.
When you're done, click the

Close

button.