Controlling Active Processes
Using Control Active Processes, advanced users can adjust the threat-detection settings for all programs and processes running on your computer. It also includes a function for terminating any untrusted processes, which might be necessary if a regular scan did not remove all traces of a malware program.
To control an active process:
From the system tray, double-click the

Webroot

icon.

The main interface displays.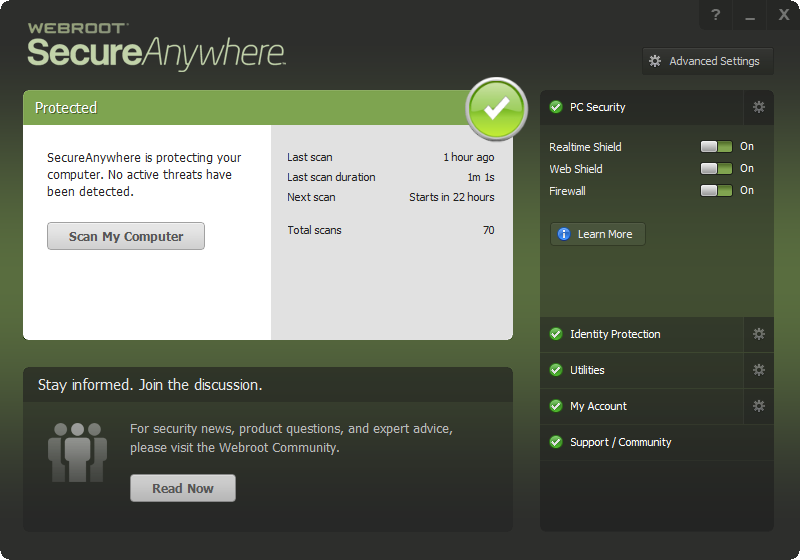 Click the

Utilities

gear icon.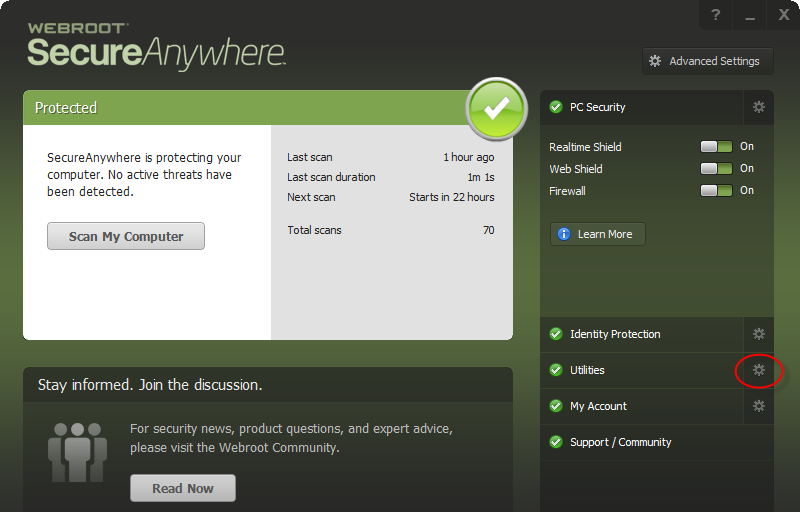 Click the

System Control

tab.

Under Control Active Processes, click the

Start

button.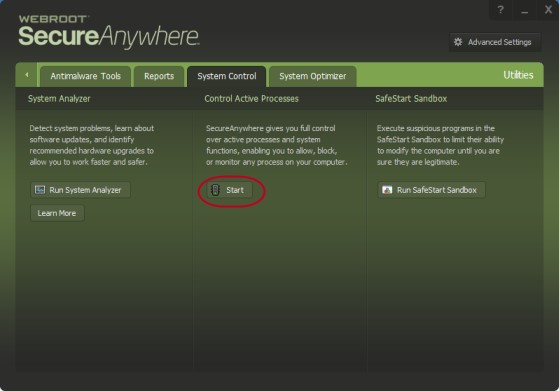 A new panel displays, listing all active processes on your system.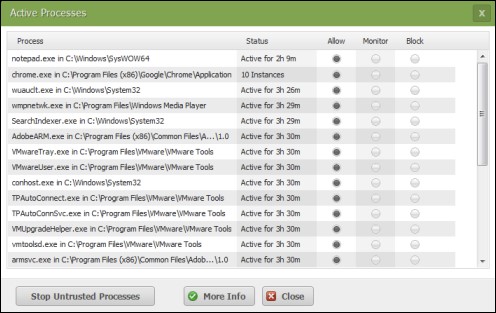 For each process, select one of the following radio buttons:
Allow

— The process is allowed to run on your system.

Monitor

— Webroot SecureAnywhere will watch the process and open an alert on suspicious activity. Any process flagged as monitored displays at the top of the list.

Block

— The process is blocked from running on your system. Do NOT block a process unless you are absolutely certain it is non-essential.
Do either of the following:
To display more information about a particular process, click the process name, click the

More Info

button and then click the

Details

tab.

To terminate all untrusted processes, click the

Stop Untrusted Processes

button.